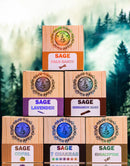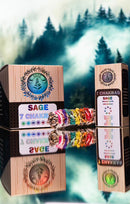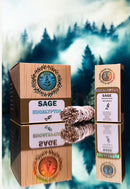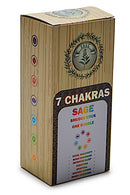 Description
Revive your space with the unwavering energy of our Sage (Display of 6)! With numerous benefits and centuries-old burning traditions, this set of 6 easily burnable sage units grants access to a mix of invigorating scents. Burn some sage and let your space come alive with vibrant energy!
Display of 6
$3.50 per unit
Available in 6 scents: Palo Santo, Lavender, Cinnamon, Copal, Eucalyptus, 7 Chakras
Payment & Security
Your payment information is processed securely. We do not store credit card details nor have access to your credit card information.