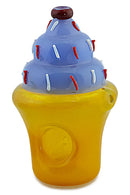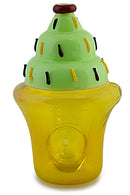 Description
Experience the thrill of puffin' on a cone-shaped glassy smoking pipe! Enjoy a sweet and icy sesh with this creative twist on a classic pipe.
4.3"
Handmade
Premium, thick glass
Vibrant colors (sent randomly)
Weight: 106g
Payment & Security
Your payment information is processed securely. We do not store credit card details nor have access to your credit card information.