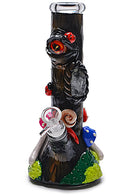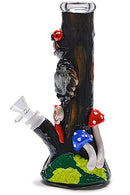 Description
10" tall beaker-style bong molded into the form of a tree, festooned with monster eyes, mushrooms, and a ladybug in riotous hues.!
10" tall
Comes with 14mm bowl
Payment & Security
Your payment information is processed securely. We do not store credit card details nor have access to your credit card information.